On December 29, 2020, nmpa released the information of drug approval documents to be received, among which the first innovative drug of ncjh was officially approved to go on the market, and a large number of generic drugs passed the consistency evaluation.

Nuocheng Jianhua class 1 new drug was officially approved to go on the market!
Yinuokai (obutinib) is a Btk inhibitor independently developed by ncjh, which is used to treat malignant tumors and autoimmune diseases, and has won the special support of national "major new drug creation". This time, the two indications of enoxate were officially approved in China for the treatment of patients with relapsed / refractory chronic lymphocytic leukemia (CLL) / small lymphocytic lymphoma (SLL) and relapsed / refractory mantle cell lymphoma (MCL). Previously, these two indications have been included in the priority review by the nmpa drug review center (CDE).
Two Indian drugs approved
India sun Pharmaceutical Co., Ltd. Shanghai Representative Office bicalutamide tablets approved, alobindo (Shanghai) Trading Co., Ltd. pantoprazole sodium enteric coated tablets approved!

More than 30 generic drugs passed the consistency evaluation

A large number of generic drugs are coming. Among them, 19 generic drugs have passed the consistency evaluation, and 13 generic drugs have been approved to be listed in the new registration category and are deemed to have passed the consistency evaluation. There are five generic drugs that have been evaluated for the first time, all of which are injections; and there are new competitors in the fourth batch of 6 varieties, which are extremely competitive, as shown in the table below: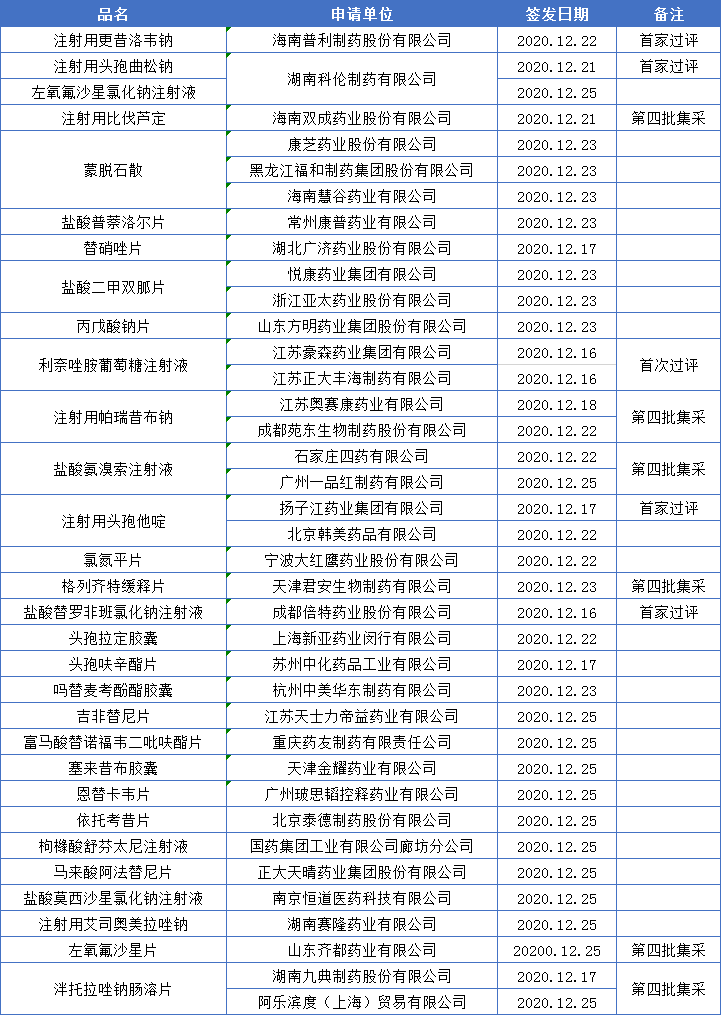 Mingya Trading PTE.L
Business Type:Trade Company , Manufacturer
Product Range:Other Chemicals
Products/Service:DL-Lipoic acid , 2 6-dichloro-4-Trifluoromethyllaniline , Chitosan oligosaccharide , Florfenicol , Methylcyclohexane , vinylidene chloride
Certificate:COS , ISO9001 , CE , PSE , UL
Company Address:3 FRASER STREET #05-25 DUO TOWER SINGAPORE(189352), Singapore, Asia, Singapore


Previous: In 2021, the world has new tools such as vaccines to deal with the new epidemic situation, but it also faces new challenges such as virus mutation.
Next: Is innovative medicine listed as medical insurance? It's very difficult for the medical insurance bureau to collect the payment in circulation!